Templum, Inc. ("Templum"), the operating system for private markets and alternative assets™ announced that investors can now access the Sortis Income Fund (SIF), an alternative debt fund for commercial real estate, with a focus on Western US markets on Templum One.
Templum One has revolutionized private and alternative securities markets by seamlessly linking issuers, such as Sortis, with a diverse array of investors through a cutting-edge, cloud-based platform. This digitally native solution facilitates interaction among various stakeholders – including issuers, retail and institutional investors, custodians, and transfer agents – through standardized and streamlined workflows, eradicating longstanding barriers and costs to market accessibility
The Sortis Income Fund is designed to bridge the gap between the borrowing needs of CRE owners/operators, and the lack of capital available due to record high interest rates and a banking environment in tumult. The Sortis Income Fund (SIF) employs a disciplined strategy and rigorous risk management to curate a diversified loan portfolio, delivering consistent and high-yield fixed-income returns to investors, all achieved without leveraging.
"We are excited to offer a variety of investment vehicles like the Income Fund from Sortis on Templum One," said Christopher Pallotta, founder and CEO of Templum. "Templum is uniquely positioned to offer issuers like Sortis access to a differentiated investor base often unavailable through traditional channels. Templum One provides direct access to investments while aggregating investors and streamlining the capital-raising process through our native technology."
Stay Ahead of the Financial Curve with Our Latest Fintech News Updates!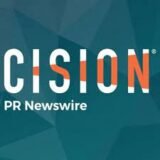 PRNewswire