Thread Bank ("Thread") announced today that it has joined a newly launched Banking-as-a-Service (BaaS) Association. The association was formed by Bankers Helping Bankers (BHB), a bankers-only social+ platform for collaboration and education.
"Banking-as-a-Service and fintech partnerships are enabling Thread to broaden its reach on a scale that could not otherwise be realized," said Chris Black, Thread CEO and President. "The BHB BaaS Association provides us a unique opportunity to collaborate with and benefit from similarly focused, innovative and leading community banks and other fintech partners on best practices, setting of industry standards and ensuring regulatory expectations are met."
The BHB BaaS Association is a premiere governance association with the purpose of promoting, creating, and supporting Banking-as-a-Service (BaaS) and is aimed at serving the unique needs of BaaS sponsor banks. The Association seeks to:
Coordinate legislative and regulatory advocacy efforts to encourage the responsible delivery of BaaS by federally insured depository institutions.
Promote best practices and standards for the delivery of BaaS products to non-banks.
Build a community of like-minded bankers and other industry participants to share experiences, insights, and learnings.
Connect federally insured financial institutions to the technology partners who will help them facilitate a successful BaaS program.
BaaS is seeing a tremendous increase in bank participants fueled by rapid expansion in fintech funding and a constant supply of new startups. It is a highly specialized business that requires unique technology, regulatory and compliance expertise, and operational capabilities.
Tanner Mayo, co-founder of BHB, said, "Bankers delivering BaaS are leaders in profitability and innovation. It is essential that banks getting into this space do so in a safe, sound, and regulatory-compliant way. This association is intended to help them embrace the opportunities of BaaS, while proactively identifying and mitigating risks."
For more such Updates Log on to https://fintecbuzz.com/ Follow us on Google News Fintech News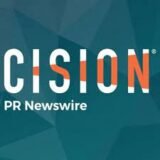 PRNewswire