Callan, a leading institutional investment consulting firm, announced today that Tony Lissuzzo joined the firm's Chicago consulting team as a senior vice president and investment consultant. Mr. Lissuzzo brings over two decades of industry and investment consulting expertise, working with a wide range of institutional clients that include defined benefit plans, endowments, and foundations. He reports to Ann O'Bradovich, senior vice president and manager of the Chicago consulting office.
"Callan's reputation for providing exceptional, thoughtful guidance to clients for the past 50 years initially drew me to the organization," said Mr. Lissuzzo. "Looking more closely, it is clear that quality people and a cohesive culture are essential to this enduring success. I'm excited about the opportunity to work in this collaborative environment to deliver the best outcomes for clients."
Most recently, Mr. Lissuzzo was a managing director and alternatives specialist at Cambridge Associates, advising endowments, foundations, and defined benefit plans on governance, asset allocation, strategy, manager selection, risk management, and investment program evaluation. Prior to Cambridge Associates, he was the director of hedge fund research at Northern Trust. He earned an MBA from the University of Chicago Graduate School of Business and a BS in economics from the University of Wisconsin–Madison. He is a holder of the right to use the Chartered Financial Analyst® designation, and is a member of CFA Institute and CFA Society Chicago.
"We are excited for Tony to join the Callan team in Chicago," said Ms. O'Bradovich. "He brings a wealth of experience working with a variety of asset owners, and we appreciate his research background and focus on client service. Tony will be a great asset to Callan and our clients."
Fintech News – The Latest News in Financial Technology.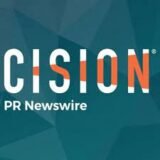 PRNewswire