The Business-to-Consumer Fintech landscape along with Business-to-Business landscape faces major challenges which can rather conveniently be termed as backlash when it comes to the holiday season. With Retail and e-commerce giants already glorifying the holiday angle in the minds of consumers in every way possible, it becomes rather weary for the B2B and B2C space to brainstorm and think of an idea which has not yet been exhausted by the collective marketing strategists.
However, nothing too sad can ever happen at Christmas. In case you are one of the Marketers who fear the Christmas lull here are a few strong inbound Fintech Marketing tips that would help you change the churn of business to a rather cheerful glee.
1)    Social media presence
Excerpts from a recent study already suggest that the millennial consumers spend most of their business time on Instagram and facebook messenger. There has been substantial evidence about the rise in consumerism through social media along with the added impact of marketing through social media which is on the engaging front via a close-knit group of brands, influencers and pertaining audience on which the impact has to cast upon.
It is being estimated that 2017 saw almost 2 billion business messages exchanged between consumers and business  Coming to a more or less stiff Holiday market, it will play the basic sense of an individual to assume that when the number of consumers in terms of traffic and traction is this huge for regular marketing span-time, there can be a mammoth increase in terms of traction when the consumer gets to spend double the hours scrolling through their feeds. This is where the Marketer has to bridge the gap and pounce upon the advertising gimmick to engage directly with relevant consumers.
Promotion of your brand through the right offers and educational content is the key to top the charts of any consumer. Having a strong and regular brand presence across social media channels helps your consumers and audience to become familiar with you and your service arena. Offering holiday tips around the product also helps in creating a captive audience as it helps them choose in the already rich offer-oriented market scape.
2)    When its Santa Time ..Be One!
Catering to the already invoked holiday feels it is essential to strategize your promotions with certain festive giveaways. The giveaways and offers can be aligned according to the Fintech product which is being promoted through the strategy as part of your holiday plan.  Something like a "Crypto-Christmas" centric theme can play wonders on the consumer's books.   Cryptocurrency actually wreathed a major chunk of its profit by making paper wallets giftable along with keeping cryptocurrency open for gifting through E-mail. Sprinkling gifts on the top of your Fintech cake are all it takes for the consumers to have a slice from your kitty. After all, Santa gets gifts!
3)    Sometimes Loss is gain!
Holidays mainly are the time to build traction and create solid brand value in terms of convertibles other than counting on monetary conversions. Having something like a fun Fintech quiz along with free short time services as giveaways woven into your global holiday marketing can give a major boost to the brand value along with detailed feedback around your own service. Initially it will be a no-profit scenario, However, the silver lining is to look through reaping the long-term benefits in terms of brand recognition and customer engagement and have a clear chit Holiday Marketing Calendar for future engagements.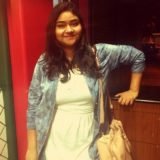 Chandrima is a Content management executive with a flair for creating high quality content irrespective of genre. She believes in crafting stories irrespective of genre and bringing them to a creative form. Prior to working for FintecBuzz she was a Business Analyst with Capgemini.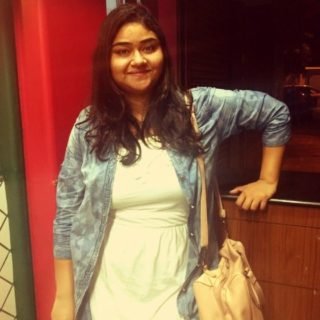 Chandrima S.