Polly, a leading provider of innovative mortgage capital markets technology, recently announced its latest API integration with Total Expert, a customer engagement platform purpose-built for financial institutions. This highly requested technology partnership further cements Polly's position as a vital player in the modern mortgage technology ecosystem and highlights the company's focus on catalyzing growth for lenders and financial institutions nationwide.
The API integration enables users to populate MLS and non-MLS rate flyers in seconds, using real-time, scenario-specific mortgage offers delivered via Polly's cloud-native, high-performance Product and Pricing Engine (PPE). These highly tailored marketing materials include rate, payment, and APR, and are based on unique borrower scenario details such as loan type, loan amount, property location, down payment, and more.
In today's evolving rate environment, there is growing demand for more advanced lead generation and conversion tools. This impactful API integration enables lenders to engage their prospects earlier in the borrower lifecycle by bringing actionable product offers to open house events. It also enables lenders to better support their co-marketing partners (realtors, loan officers, etc.), further strengthening those valuable relationships.
"As Polly continues to experience rapid growth and adoption, we are excited to expand our integration portfolio to include fellow best-of-breed tech providers like Total Expert," explained Adam Carmel, Founder and CEO of Polly. "This is just the beginning, as Polly's unique cloud-native technology and high‑performance infrastructure open the door to a myriad of other integrations and tech advancements with Total Expert. The sky's the limit as we continue to modernize and transform mortgage processes to deliver unlimited flexibility, configurability, and scalability to lenders – and as a result, a more optimal experience for borrowers."
"Having the most up-to-date market information at your fingertips is crucial for lenders to effectively communicate and engage with consumers to help educate them on financing options available when purchasing a home," said Josh Lehr, Senior Director of Partnerships and Industry Technology at Total Expert. "We are thrilled to partner with Polly and continue empowering lenders with the technology they need to help consumers achieve their dreams of homeownership."
To learn more about Polly's revolutionary PPE and see our full network of technology partners, visit https://polly.io/.
For more such Updates Log on to https://fintecbuzz.com/ Follow us on Google News Fintech News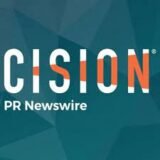 BusinessWire