Trinity Capital Inc, a leading provider of diversified financial solutions to growth-stage companies, announced that as part of the Company's long-term succession plan, its Board of Directors has named Kyle Brown as Chief Executive Officer, effective January 1, 2024. At the same time, Trinity's current CEO, Steve Brown, will become Executive Chairman of the Board of Directors.
This carefully designed leadership transition reflects the vision and planning of the Company's management team and Board of Directors, who have worked collaboratively to ensure a seamless and effective handover of responsibilities. It underscores the Company's long-term vision and commitment to delivering value to its stakeholders and positioning itself for continued excellence in the evolving growth-stage lending landscape.
Steve Brown, who founded Trinity Capital's predecessor in 2008 and has served as Chairman and CEO since the Company's inception, will continue to remain active in the firm's operations, focusing on identifying value-enhancing strategic opportunities and continuing to serve on the Company's Investment Committee. This new role will allow him to stay committed to the firm's expansion and strategic vision, in collaboration with the Board of Directors.
Steve Brown commented, "This announcement is simply a formalization of what's been happening at Trinity for quite some time now. Kyle and the executive team have been successfully leading day-to-day operations at Trinity, and I believe they are the best leadership team in the business. Kyle has been an integral part of Trinity's growth and building our world-class team. As an accomplished entrepreneur, Kyle has demonstrated his ability to execute in a highly competitive industry. As the Trinity platform evolves, I believe Kyle's leadership and experience, along with the deep experience of the executive team, will result in the continued growth of our platform, both on and off the balance sheet, driving shareholder value."
Kyle Brown currently holds the position of President and Chief Investment Officer at Trinity, where he oversees the executive team, growth initiatives, and investment strategy. He also serves on the Board of Directors and will continue in that capacity. Kyle has a long tenure with Trinity Capital, starting early on, while the Company was managing private funds, and will begin his 10th year with the firm in January 2024. Under his leadership, the team has grown the balance sheet from $100 million to more than $1.1 billion AUM as of the second quarter of 2023.
"We greatly value Steve's vision in leading Trinity to its current standing within the industry," said Ronald Estes, Chair of the Audit Committee and Lead Independent Director at Trinity. "Kyle's exceptional leadership, coupled with his experience as a successful entrepreneur and vast knowledge of the financial services sector, uniquely position him to take Trinity to its next phase of growth. The Board and I look forward to this next chapter and working with Kyle to oversee the execution of Trinity's strategy."
Kyle Brown said, "I am honored and thrilled to be stepping into the role of CEO of Trinity Capital. I am committed to building upon the solid foundation laid by Steve, and I am grateful for the trust placed in me by the management team and Board of Directors. With a continued focus on diversified and strategic investment in our various vertical markets, our goal is to continue to maximize Trinity's platform and expand the portfolio, while implementing rigorous underwriting measures to mitigate risk. We will continue to identify, hire, and invest in the best talent in the world and provide those individuals with growth opportunities as we build out the Trinity platform. We believe that, together with our remarkable team and a differentiated strategy focused on return on equity, we will deliver for our investors and create long-term value."
Fintech News – The Latest News in Financial Technology.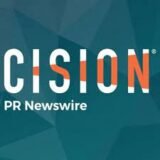 PRNewswire