UATP is proud to be partnering with leading payment technology company CITCON to offer Alipay, WeChat Pay and China UnionPay, the preferred mobile payment options for over one billion Chinese consumers.
"This partnership grants UATP's member airlines with additional mobile payment capabilities which are cost effective and traveler-centric, allowing over one billion Chinese consumers to pay for airline purchases in their preferred way; and marketing capabilities that enable merchants to deliver a higher level of personalized service to increase sales and passenger loyalty." said Wei Jiang, President and COO at CITCON. "Having a compelling vision for payments becomes a key aspect of an airline's broader digitization strategy, ultimately transforming the airline from being flight-centric and transactional in nature, towards becoming a truly traveler-centric service provider."Fintech News
CITCON is a leading service provider for Chinese mobile wallets in North America and Europe. The technology company offers a variety of Asian wallet brands and is the only fully licensed U.S.-based acquirer of Alipay, WeChat Pay and China UnionPay. CITCON is a total omni-channel commerce payment and marketing solutions provider with strong tech integration and service teams based in North America, Europe and China.
"There is strong demand for acceptance of WeChat Pay, Alipay, CUP and others by the flying public," said Ralph Kaiser, president and CEO, UATP. "In today's unprecedented industry environment, UATP is pleased to be able to continue to build partnerships, such as our CITCON relationship, that will provide airlines with a deepening payment strategy that will be necessary once more flyers are present. We are meeting customer demand, both airlines and the flyers, by being able to offer these forms of payment."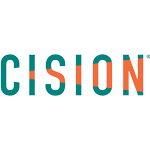 PRNewswire