UPCX-Platforms PTE. LTD., a company dedicated to developing high-speed blockchain open-source payment systems, recently announced a new business cooperation agreement with Paycle Co., Ltd. This decision signifies a joint endeavor by the two tech companies to develop and optimize blockchain payments and financial services deeply.
Since its establishment in 2018, Paycle has been conducting research and development in blockchain, fintech, artificial intelligence, and quantum-resistant encryption algorithms. Paycle's mission is to create a better future through the power of technology. UPCX looks forward to injecting new vitality into its projects with the help of Paycle's professional expertise in fintech and blockchain and the practical application of several international patents related to Web3.
UPCX stated that their vision is not limited to creating a blockchain project but, more importantly, to lay the foundation for a new financial ecosystem that everyone can access safely and efficiently. UPCX firmly believes that this strategic cooperation will accelerate the development of its products and services to meet the market's demand for new financial solutions.
From now on, UPCX will work closely with Paycle to develop innovative products and services jointly. This cooperation will promote the development of blockchain payments and financial services, providing users with safer and more efficient financial solutions.
Stay Ahead of the Financial Curve with Our Latest Fintech News Updates!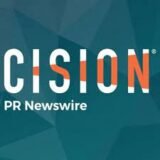 PRNewswire