ForwardLane, creators of EMERGE, an enterprise-ready generative AI platform, announced its selection into the inaugural AWS NVIDIA Global Fintech Accelerator. The prestigious program backs pioneering startups using technology to transform financial services.
ForwardLane joins a cohort of leading fintech innovators leveraging the power of the cloud, AI, and data science. The AWS accelerator provides specialized resources, mentorship opportunities, and potential investment to rapidly scale participants' innovations globally.
"We are thrilled to join the AWS Global Fintech Accelerator to accelerate our mission of democratizing access to data-driven insights," said Nathan Stevenson, CEO of ForwardLane. "This recognition validates the massive potential of our generative AI platform, EMERGE, to unlock value from enterprise data."
AWS's VP, Global Head of Startups Howard Wright said, "We are making big bets on the potential of generative AI to significantly change every customer experience out there, especially as it relates to financial services."
He added, "In the long term, we expect generative AI to usher in the era of self-driving money, when every consumer with a smartphone can have access to an affordable, trusted financial advisor that will help them improve their financial health."
ForwardLane's EMERGE allows any business user to rapidly build and deploy AI-driven analytics models with no-code ease. Its conversational interface delivers data-backed recommendations using natural language.
By democratizing access to generative AI, ForwardLane is powering the next generation of intelligent applications for financial services leaders, commercial real estate firms, and global enterprises.
"The AWS Global Fintech Accelerator will supercharge our exciting new Generative AI use cases, unlocking the hidden potential in enterprise data," said Stevenson. "We look forward to collaborating with AWS, NVIDIA and partners to shape the future of generative AI."
Stay Ahead of the Financial Curve with Our Latest Fintech News Updates!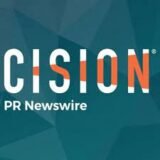 PRNewswire