VantageScore® announced that Kimberly Schmid has joined the company as Executive Vice President and General Counsel. Schmid will report to Silvio Tavares, President and CEO of VantageScore, and is responsible for all legal and compliance matters at the company, joining at a time of rapid growth and broad market adoption for VantageScore.
"We are thrilled to welcome Kimberly to our executive leadership team," said Silvio Tavares, President and CEO. "Kimberly brings to the role a deep understanding of the financial services, fin-tech and regulatory landscapes. Her deep experience and legal insights will enable VantageScore to continue to lead in the credit scoring industry."
Before joining VantageScore, Schmid previously served as a senior member of the legal team at Visa. In this role she provided strategic direction and solution-oriented legal advice to core and emerging cross-functional product teams. Prior to her role at Visa, Schmid held the position of Vice President, Regulatory Counsel for Netspend Corporation. Schmid began her legal career at King & Spaldin g LLP as an associate in financial restructuring, and later worked as an attorney in the National Security Division at the United States Department of Justice.
"VantageScore's mission of innovating towards greater financial inclusion and welcoming more people into the mainstream economy is what sets it apart from competitors in the fintech space. I'm excited to join this exceptional team and build on that goal," said Schmid.
Schmid earned a Juris Doctor degree from the University of Texas School of Law and a Bachelor of Arts degree with honors from the University of Texas at Austin.
Fintech News – The Latest News in Financial Technology.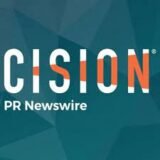 PRNewswire