Blue Room Investing is proud to announce the appointment of John Fenley, CFA, a veteran asset management executive with over 30 years of experience as a portfolio manager and analyst of global equities, as their new Portfolio Manager and member of the Blue Room Executive Team.
John began his career as an analyst and portfolio manager in the asset management division of two banks before joining Hansberger Global Investors, a lift-out of Templeton. Most recently, John served as the Director of Fundamental International Strategies for Segall Bryant & Hamill (SBH), which manages over $22 billion in assets.
Prior to the acquisition of his firm by SBH, he held the title of Managing Partner and Director of International Strategies at Denver Investments, one of the largest investment firms in Colorado, for 18 years. As a seasoned global equity investor who has worked for two start up boutiques, and has managed an $8 billion investment firm, John's deep industry experience also provides him with valuable insights into strategy, marketing, and client relations.
John is a recipient of multiple Lipper Awards, the highly respected industry designation for exceptional performance, for his category-leading 5-year, risk-adjusted returns. He has also been recognized for performance by Investor's Business Daily and Pension Bridge. His expertise in the management of global equity strategies will be invaluable to Blue Room.
"John and I have known one another for over a decade, and I've admired his work with Children's Hospital and Habitat for Humanity. While his professional achievements are undoubtedly impressive, I am equally proud to have such a strong community leader join Blue Room at such an exciting time for the Company." – Blue Room Founder Minyoung Sohn.
"It is an honor for me to join Min and the incredibly diverse and talented team that he has assembled at Blue Room. Min's passion for investing is unmatched and he has skillfully passed along his knowledge and expertise to the next generation of investors. Combining his years of experience in asset management with the intention of making the world a better place by investing back in the community, is what truly inspires me to be a part of Blue Room Investing."- Blue Room Portfolio Manager John Fenley.
Fintech News – The Latest News in Financial Technology.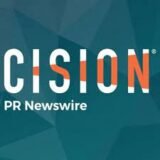 BusinessWire