Global real estate investment company Kennedy Wilson (NYSE: KW) and Fairfax Financial Holdings Limited (TSX: FFH and FFH.U) ("Fairfax") have closed on a $63 million loan for a newly constructed multifamily community in the Boulder, Colorado region. The senior bridge loan is the first to close in a recently launched $2 billion platform that pursues first mortgage loans secured by high-quality real estate in the Western U.S., Ireland and the U.K.
"This loan exemplifies our investment strategy of providing capital to strong sponsors with well-built projects in our core markets," said Matt Windisch, Executive Vice President at Kennedy Wilson. "We have seen tremendous interest since launching the debt platform in May that has resulted in a significant pipeline of opportunities for us to consider. We are excited to complete the first loan in the platform and to continue building on our long track record of successful debt investing."
The senior bridge loan will support the lease-up of the newly constructed project that is located in close range of the Denver and Boulder markets and includes a mix of studios, one-bedroom, and two-bedroom multifamily units and ground-floor retail space. The homes provide easy access to local amenities as well as many outdoor recreation activities.
The $63 million loan builds on Kennedy Wilson's growing real estate related debt investment activity. Together with its partners, Kennedy Wilson has purchased or originated approximately $450 million in real estate related debt over the past year.
The $2 billion debt platform launched in May 2020 is the latest joint venture for Kennedy Wilson and Fairfax, which have partnered on $7 billion in aggregate acquisitions over the past decade, including over $3 billion of real estate related debt investments. In its role as asset manager, Kennedy Wilson is coinvesting alongside Fairfax and is earning customary management and performance fees. Kennedy Wilson invested $16 million in the debt platform's first loan.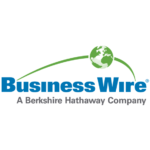 BusinessWire