Logicly, the investment analytics platform from ETFLogic, has announced an integration with Redtail Technology ("Redtail"), the leading CRM technology provider for financial advisors, Logicly is a resource for financial advisors to streamline investment analytics and portfolio tools. This integration will enable Logicly users to access their investment and portfolio analytics tools with single sign-on, using their Redtail credentials.
"We are excited to be offering advisors the ability to easily manage client accounts through their Redtail CRM workflows," said Dave Connor, VP of Advisor Growth at Logicly. "Redtail makes up the highest percentage of our advisor's CRM usage, so it makes perfect sense to integrate our technologies. By integrating with Redtail, advisors will have a simplified process for navigating accounts with an easy-to-use platform."
Logicly provides advisors with three main abilities: improving portfolio construction, simplifying client communication, and streamlining investment research. Ultimately, the platform helps advisors eliminate some of the tedious tasks of portfolio management and simplifies complex data points to allow advisors to spend more time focusing on their clients. Advisors being able to access this technology within their Redtail CRM system makes this process even easier and saves even more time.
As a result of the integration, advisors are able to pull portfolio holdings directly from their Redtail accounts into the Logicly portfolio analysis tools. Additionally, it will allow advisors to easily access investment analytics while utilizing Redtail's low cost and easy-to-implement applications.
"One of Redtail's goals is to make the lives of our clients easier through streamlined technology and processes," said Brian McLaughlin, CEO of Redtail Technology. "We are happy to partner with Logicly to allow easier access to portfolio data and analytics to advisors across our two platforms."
Since launching in January 2020, Logicly has been a resource for financial advisors to streamline investment analytics and portfolio tools. In that time, Logicly has built over ten different analytics tools and recently expanded from ETFs to single stocks and mutual funds coverage. Logicly has quickly grown as a preeminent resource for advisors, and the integration with Redtail creates an opportunity for deepened client relationships, better client service, and greater value for both client and advisor.
For more such Updates Log on to https://fintecbuzz.com/ Follow us on Google News Fintech News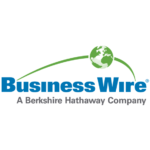 BusinessWire