Fintech startup known for popularizing trading and investment among the newer generation, Robinhood, in its latest funding round has secured another $320 million. The fintech news arena states that this round was backed by new as well as existing investors and now the valuation of this investment firm has gone up to $8.6 billion.
The latest funding round witnessed participation of investors such as TSG Consumer Partners and IVP. The total fund raised by the digital brokerage firm went up to $600 million in a span of two months.
The firm has benefitted from an increase in day trading which was a result of consumers that were stuck within their homes during the lockdown impositions due to the Novel Coronavirus pandemic, which has been analyzed by analysts that have been tracking the firm and have linked this surge and funding round to a precursor to an IPO (initial public offering).
Some of the analysts and traders are attributing rallies of between 300% and 500% in stocks of either soon to be bankrupt firms or bankrupt firms such as Chesapeake, JCPenney, Whiting, and Hertz to retail investors that use the investment platform of Robinhood, that has over 10 million users.
In the previous month, the company stated that it might make it tougher to qualify to perform sophisticated options trading on its investment solution platform and will also make improvements to its user interface.
The Menlo Park, California-based fintech has witnessed outages particularly on days that experience high trading volumes.
To know more about such fintech news and updates, follow the fintechbuzz. Fintecbuzz delivers regular content in several forms, related to daily happenings in the fintech industry.

Aashish is currently a Content writer at FintecBuzz. He is an enthusiastic and avid writer. His key region of interests include covering different aspects of technology and mixing them up with layman ideologies to pan out an interesting take. His main area of interests range from medical journals to marketing arena.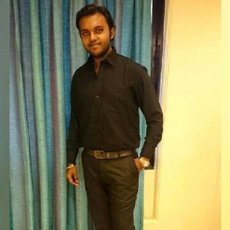 Ashish Y.