Global investments company D1 Capital Partners L.P (D1) based out of the US, has announced that the firm has bought a stake in one of the leading British fintech firms – online money transfer financial service provider Transferwise.
The fintech news space notes that D1 has purchased a $200 million stake in the fintech solutions star, Transferwise as a part of a secondary share sale in the previous week, that witnessed the value of the startup rise up to $5billion. This soar was a $1.5 billion increase last year on this time and was around equal to £4 billion.
Both these firms are fresh faces in the industry.
Nine years ago, Taavet Hinrikus and Kristo Käärmann had set up Transferwise. Kristo was an Estonian financial consultant and Taavet, a former Skype employee. Together they set up Transferwise as a fintech solution to solve the problem of international money transfer. Since then, the firm has grown to be an offeror of more than 750 currency routes and also reached a respectable net profit of $8 billion in the year of 2018, as stated by Forbes.
D1, the US hedge fund is relatively new and is getting started after its launch in 2018 by Daniel Sundheim, a Wall Street investor who formerly stood at the helm of Viking Global Investors, a hedge fund based out of Connecticut until 2017. The budding company was deemed as 'one of the hottest new hedge funds' in the industry by Business Insider, last year. The hedge fund firm already has its portfolio established by having stakes of companies such as Facebook, Netflix, and Amazon.
To know more about such fintech news and information, follow the fintecbuzz. Fintecbuzz delivers regular updates about the latest trends in and around the fintech industry.

Tanvi Tirthani is a content writer and strategist with a special foray into technology. She has been a keen researcher in the tech domain and is responsible for strategizing the social media scripts to optimise the collateral creation process.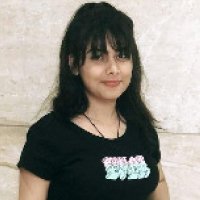 Tanvi Tirthani