Danel Capital, an European pioneering company using Artificial Intelligence and Big Data technology to improve portfolio management, announces the immediate availability of its AI powered stock analytics platform, Danel AI Score App.
Danel AI Score App is a solution that brings a qualitative leap in the process of analysis and selection of securities. After more than four years of research and development, the application's Machine Learning algorithms offer different predictive scores for all the stocks in the S&P 500 and the STOXX 600 indexes. Danel AI Score App's analysis and ratings help to identify the best companies within an index.
The behavior of prices of equities in financial markets and the complexity of the interrelation of the different indicators that make up those prices, constitute an analytical challenge that is difficult to tackle for traditional stock analysis models. It is in this context where Danel Capital's Artificial Intelligence models are able to identify patterns of behavior, processing all the information available in the market: fundamental, technical, market sentiment and alternative data.
Danel AI Score App provides a predictive global score for each company on the STOXX 600 and S&P 500 indexes. This score is the Smart Score, which takes daily into account all the available market data for that specific stock. Scores by indicator type (fundamental, technical and sentiment) are also shown separately.
"The value proposition of Danel AI Score App is that Artificial Intelligence's unique analytical capabilities are perfectly applicable to traditional portfolio management," said José Luis Álvarez, Board member and CIO at Danel Capital. "The many functionalities, the different levels of information provided, and the traceability of the results of our solution, avoiding the 'black box' effect, make it adaptable to different asset management styles and to different levels of maturity in the adoption of Machine Learning technology."
"With Danel AI Score App, we fulfilled our company strategy of allowing asset managers to access the power of Artificial Intelligence in a simple and traceable way, from an easy-to-use application," said Tomás Diago, Founder and CEO of Danel Capital.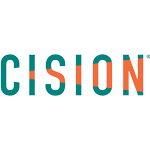 PRNewswire