Veritran, a leading global financial technology solutions provider, launched their groundbreaking Banking Experience Packages for the United States market at Money20/20 in Las Vegas. These comprehensive solutions are uniquely tailored to empower community banks and credit unions to meet the needs of their users by enabling rapid digital transformation while ensuring a fast return on investment (ROI), allowing them to remain competitive and foster growth.
In ever-evolving financial landscape, community banks and credit unions are faced with the formidable task of keeping pace with the latest digital innovations continually emerging within the industry. A recent survey, aimed at pinpointing the key strategic objectives of bank and credit union CEOs for 2023 and 2024, reveals that 70% of financial institutions plan to increase their technology spend in the next two years with digital banking, fraud and security, and data analytics topping of the list of priorities. Clearly, banks and credit unions realize the need and are looking for an all-in-one solution that simplifies the path to digital transformation. With a focus on personalization, convenience and an unwavering commitment to meeting users' unique needs, Veritran is redefining the banking experience for both financial institutions and their customers.
Veritran's Banking Experience Packages include three options that build upon one another to create banking experiences tailored to each user's needs:
Starter Package: This package streamlines the secure user onboarding journey, making it easier than ever for financial institutions to onboard new customers swiftly and securely. Additionally, it offers innovative digital payments solutions that cater to the evolving demands of tech-savvy consumers.
Advanced Package: Designed to provide the utmost convenience and personalized assistance, the Advanced Package offers an array of financial services that adapt to individual banking needs. This package ensures that community banks and credit unions can provide a tailored, white-glove experience to their customers.
Ultimate Package: Tailored for businesses, the Ultimate Package offers essential financial services and cutting-edge tools that promote growth and operational efficiency. With this package, Veritran enables financial institutions to play a pivotal role in supporting the success of their business clients.
"Too many community banks and credit unions are sitting on the sidelines because they don't know how to get started or think it's too expensive to offer digital solutions," said Greynier Fuentes, VP of Sales & Digital Strategies at Veritran. "We created these innovative packages to plug right into an institution's existing infrastructure so they can quickly and effectively offer digital channels to drive growth and remain competitive."
The launch of Veritran's Banking Experience Packages signals a new era in the financial industry, where community banks and credit unions can readily access the tools and support needed to stay ahead of the curve.
Stay Ahead of the Financial Curve with Our Latest Fintech News Updates!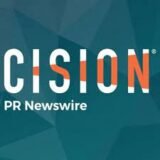 PRNewswire