Using TerraPay's digital payment infrastructure, Nequi's 17.5 million users will be able to receive remittances from relatives and friends in over 200 countries
Nequi customers will have access to easy-to-use financial app with reduced waiting times and no fees for the beneficiary
Partnership reflects companies' shared values of empowering people to better manage their money and financial inclusion
TerraPay, a leading global cross-border payments network, and Nequi by Bancolombia ("Nequi"), a digital financial platform with customers in Colombia , announce a landmark partnership designed to transform remittances for Nequi's 17.5 million customers.
Announced at Money20/20 USA, this partnership will open the ability for Colombians to receive remittances from their relatives and friends in more than 200 countries using only one connection. Underpinned by TerraPay's payments technology, Nequi users will have access to an easy-to-use financial app, without long queues, long waiting times, secure experience and without any additional fees for the beneficiary.
The partnership brings together the shared values of both companies, helping people manage their money efficiently and achieve their financial goals while also paving the way for financial inclusion. Nequi's financial expertise along with TerraPay's digital payment solutions will ensure more people can gain better access to financial products and services and greater autonomy over their money. Using the Nequi app, users will have immediate access to manage the remittances they receive.
Ambar Sur, CEO and Co-Founder at TerraPay, said, "We are thrilled to partner with Nequi who share a desire to guarantee that Colombians can receive remittances from family and friends across the world in an easy, secure way. We both understand the need to improve the experience every person has with accessing their money and making transactions. Our aim will be to ensure users of the Nequi app have affordable access to traditional cross border payments or remittances channels for many years to come and feel financially empowered.
"As the only payments network to have 29 licenses and regulatory approvals globally, along with real-time transaction and risk monitoring capabilities, our ambition is to continue expanding our world-class remittance services" he added.
María del Pilar Correa, CPO of Nequi, said, "This partnership will allow us to transform the way we deliver remittances and further empower Colombians to better manage their money and save for a brighter future. After receiving their remittance in Nequi, users can use the app to send money to other people, make digital and physical payments, organise their finances, save, and much more.
TerraPay shares our vision to pave the way for financial inclusion and that is evidenced in the work they have done in recent years globally. We look forward to work with TerraPay to bring our advanced financial services to millions of people in Colombia ."
Stay Ahead of the Financial Curve with Our Latest Fintech News Updates!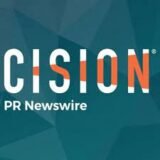 PRNewswire