VersiFi announced its official launch as it prepares to introduce a new partner-powered prime services platform for digital assets. This plug-and-trade solution includes an institutional-grade technology platform and ecosystem of trusted and regulated exchanges, liquidity providers, custodians and lenders, to offer a full-service prime brokerage solution without the single-firm counterparty risk.
VersiFi was founded in 2022 by veteran entrepreneur Sameer Shalaby who previously was President and CEO of Hazeltree Fund Services where he led its explosive growth to become a global provider of treasury solutions to alternative asset managers. Shalaby was also founder, President and CEO of Paladyne Systems, which grew to become the global leader in front-to-back-office solutions for hedge funds until it was acquired by Broadridge Financial in 2011. He was also the founder, President and CEO of Cogency Software, provider of accounting solutions to multi-manager alternative investment managers, which was acquired by BackStop Solutions in 2015. Also joining the VersiFi leadership team are Co-Founder & CTO Alexander "Sasha" Kouperman, a hedge fund industry veteran, serial entrepreneur, and former founder of InfoHedge Technologies, and Head of Business Development Reed Werbitt, who joins after previous roles at Genesis, Millennium Partners and Ridgefield Family Partners.
"The digital asset sector, particularly in the US, finds itself at an inflection point and has a choice to make," said Shalaby, VersiFi's founder, president and CEO. "For there to be widespread adoption amongst asset managers the market structure needs to resemble that found in TradFi to minimize counterparty risk, where there is a separation of responsibilities between exchanges, custodians and lenders. From there, we need a unifying technology platform that enables independent yet seamless access to these discrete core functions to support customers while laying the proper foundation for regulatory oversight."
Shalaby continued: "Given the events of the past year, VersiFi strongly believes this is the only legitimate path forward and is building a platform and ecosystem of partners to enable this market structure. And to make it happen, we are engaging with all stakeholders – crypto-native and TradFi alike."
The VersiFi platform, currently in development and expected to officially launch by Q3 of 2023, will bring together the entire ecosystem of trusted and regulated exchanges, liquidity providers, custodians and lenders to provide clients with a full-service, regulatory-compliant solution that streamlines the trading lifecycle.
Fintech News – The Latest News in Financial Technology.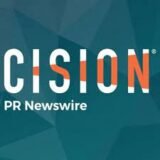 PRNewswire