Interopay Inc., an emerging B2B Payment Automation company, is pleased to announce the successful acquisition of Rewardworks, a long-time Payment Automation software. This acquisition marks the beginning of Interopay's position in the B2B Payment market and enhances its ability to deliver innovative solutions to the market.
Interopay Inc. was formed by Rewardworks management and several like-minded investors to acquire Rewardworks.
Rewardworks has established itself as a long-time player in the B2B Payment Automation market, known for their exceptional service, best-in-class supplier enablement, and numerous ERP integrations.
"This acquisition represents a significant milestone for Interopay," said Interopay's CEO, Jonathan Ortiz-Myers. "We are thrilled to get started on an aggressive growth and product development strategy with the team. Their expertise and proven track record will be instrumental in driving our future success and delivering exceptional value to our customers."
The acquisition of Rewardworks aligns with Interopay's strategic objectives to drive product innovation and partner diversification, while providing white-glove customer experiences to derive even greater value to our esteemed customers and partners.
"I'm excited for Interopay to leverage what Rewardworks has built over the last 20 years and take the assets and knowledge to rapidly accelerate products to market and serve thousands of more customers and billions more in payments," said Rewardworks Founder, Joe Graziano. "Interopay and their investors will be able to provide an enhanced experience for our customers and create new growth opportunities for our employees."
As part of the acquisition, Rewardworks' operations will be integrated into Interopay's infrastructure. The transition process will be carefully managed to ensure a smooth integration and minimize any disruption to customers and partners.
The Interopay team is committed to delivering exceptional service and support to their customers during and after the transition period. Existing customers can expect uninterrupted service and will benefit from the combined expertise and capabilities of the new entity.
Fintech News – The Latest News in Financial Technology.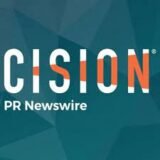 BusinessWire