Fintech company, EedenBull is now planning to expand its operations and presence in the evolving B2B payments sector. The fintech news space recently featured the growth of the fintech industry in this particular sector.
The Scottish and Norwegian firm recently revealed that it has plans of rolling out its commercial cards platform to the banks that are interested in exploring the widespread potential opportunities in the B2B sector.
The management of the company noticed that the new innovative technologies, new businesses, and the updated and improved regulations have been transforming the way businesses and consumers conduct payment transactions.
Due to the outspread pandemic of the coronavirus, banks now more than ever are being challenged. The providers of traditional financial services have been seen struggling to offer competitive payment services to their clients of commercial banking, as noted by the fintech company.
EedenBull had recently also rolled out a new program 'Q Business' which had 65 banks based in the Nordic region that participated in it. The company stated that now it has plans for expanding its line of products across all businesses by adding full commercial card issuing capabilities.
Nicki Bisgaard, the CEO of EedenBull stated that with these new and latest developments the company intends to demonstrate its commitment to delivering innovative, new, and exciting payment service solutions to its partner banks and their customers.
Nicki further added that the company will be seen working with multiple banking partners in different selected markets across the world. The fintech firm also has plans of introducing its other programs in various different areas and sectors within the next two years.
If you want to know more about such latest news and updates from the field of fintech, follow the fintecbuzz. Fintecbuzz offers high-quality regular content from the fintech industry to its users.

Aashish is currently a Content writer at FintecBuzz. He is an enthusiastic and avid writer. His key region of interests include covering different aspects of technology and mixing them up with layman ideologies to pan out an interesting take. His main area of interests range from medical journals to marketing arena.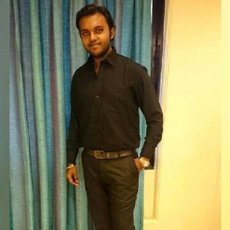 Ashish Y.