Virtualitics, the Intelligent Exploration company, today announced a strategic investment from Citi. Virtualitics will use the funding to accelerate the expansion of its AI Platform, adding more out-of-the-box machine learning and data analytics capabilities for exploring and analyzing data for financial services as well as other industries.
"Citi's investment is a testament to Virtualitics' differentiated position within the AI and data analysis market in the financial services industry and the value that the platform contributes across multiple industries," says Michael Amori, CEO and co-founder of Virtualitics. "We're on a mission to make it simpler for business leaders, analysts, data scientists, and others to harness the full potential of their data." This funding will empower Virtualitics to better support some of the most critical decision-makers in financial services organizations.
The Virtualitics Platform brings sophisticated analytical capabilities, previously limited to data scientists, into the hands of business users. The platform's advanced AI technology helps users explore complex datasets and uncover previously unseen insights at scale and without bias. Virtualitics allows users to make queries in plain English and generate 3D network graph visualizations that reveal important connections in data. Intelligent exploration improves efficiency, accuracy, and confidence for data teams.
The investment was made under Citi's Institutional Strategic Investments program by the Spread Products Investment Technologies (SPRINT) team, which invests in and incubates innovative fintech companies that provide strategic relevance to fixed income markets on behalf of the bank's industry-leading Global Spread Products division.
"Businesses have a pressing need to extract more value from their vast data assets, a feat which can only be accomplished with more advanced analytical capabilities," says Katya Chupryna, Director, Citi SPRINT. "Virtualitics allows business and technical users to explore large datasets in an interactive and intuitive fashion that enables easier and more thorough data analysis and management reporting capabilities, unlocking additional insights and informing better decisions. We're thrilled to welcome Virtualitics into our portfolio."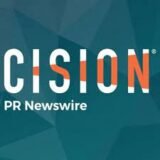 PRNewswire