VIU by HUB (VIU), a digital insurance brokerage platform, announced a partnership with Unison, a home equity sharing company, to provide homeowners with the opportunity to compare insurance coverage quotes across carriers and receive trusted advice along the way.
"Too often we hear about homeowners who only look at their insurance policies when purchasing a new home. That's a miss as constantly changing dynamics in the housing market may impact the kind of coverage you need," said Bryan Davis, EVP and Head of VIU. "By merging technology and human expertise, VIU helps homeowners manage their insurance policies easily so they can be more aware of their needs and confident the right coverage is always in place."
VIU, which is powered by Hub International Limited, a leading global insurance brokerage and financial services firm, combines a digital-first experience with live agent interactions to simplify the personal insurance process for all consumers. VIU consumers can shop for quotes, compare, purchase and manage policies across home, auto, condo, renters, life and pet while receiving trusted advice from experts.
"Making insurance simpler to understand, compare and shop for provides homeowners with more security and peace of mind as they navigate the changing housing market," said Thomas Sponholtz, CEO of Unison. "We look forward to bringing choice and added value to our customers."
In addition to working directly with consumers, VIU's technical capabilities allow the platform to be easily embedded within the workflows and systems of partner organizations, enabling them to provide added value to their customers while supporting organizational growth goals.
Fintech News – The Latest News in Financial Technology.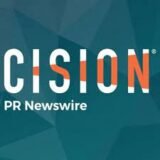 PRNewswire