Vlorish, an innovative financial technology startup, officially launches its new freelancer finance platform aimed at disrupting traditional bookkeeping, budgeting and credit scoring models for the freelance market.
The first-of-its-kind web platform offers freelancers, solopreneurs, independent contractors, and employees with side hustles a way to manage their personal and business finances in one place with features like dual budgeting, debt tracking, financial goal setting, investment monitoring, estimated tax calculations, and comprehensive net worth tracking. The mobile application with the same functionality is due for release in late Fall 2023.
"Vlorish was born out of a desire to help people ditch cumbersome spreadsheets and embrace a system tailored to their individual needs," says Vlorish founder and CEO, Farah Ali. "We sought to create a holistic, efficient, and user-friendly platform that could handle the intricate financial lives of freelancers, solopreneurs, and independent contractors in a single platform."
Vlorish also introduces two proprietary technologies. A peer-to-peer financial wellness score, Peer Score™, which evaluates multiple facets of one's finances to get a more comprehensive view of their financial health, and Taxifier™ — a patent-pending, real-time tax estimation tool for federal and state taxes in the U.S.
With an intuitive interface optimized for freelancers, Vlorish provides financial clarity and control without the need for manual bookkeeping or tax prep services. Vlorish's suite of financial tools can help freelancers save over $7,000 a year by eliminating monthly bookkeeping fees, tax consulting, and subscription fees.
Additionally, Vlorish facilitates financial collaboration by enabling users to securely share budgets with financial advisors on the platform for personalized financial guidance and collaboration.
"We envision a world where managing your finances is as simple, secure, and efficient as possible," says Ali. With Vlorish's innovative approach to financial management, freelancers and contractors are empowered to make more educated decisions about their finances today and in the future.
Stay Ahead of the Financial Curve with Our Latest Fintech News Updates!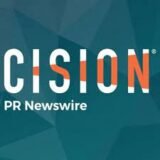 PRNewswire