Blockchain has to be one of the most revolutionary technologies in the Fintech market. In fact, Blockchain today is not limited to Fintech and is catering to a number of other industries and sectors. One such arena is of the mobile applications. Now one may wonder, how would Blockchain be useful in transforming the mobile applications market? Well, there's not one but many different ways in which it can prove to be a magic bullet for the mobile applications industry. Below embedded Infographic by AC Market.biz, shows that this technology will break down the approval procedures for the developers while enhancing the data security and transparency within the community. Blockchain will also do what it does best, remove the additional costs and the unnecessary middlemen.
These apps are making the world a smaller place through communication, education, finance, etc.
At the same time, they are experimenting in different ways to make mobile app more close to people. Now, you can access blockchain apps in various fields such as health, education, sports betting, banking, real estate, etc.
But the question arises here is that, are they safe? What measures do they take to protect our data?
Yes! It is one of the most popular technologies of this century. This technology offers immense speed and highly-secured features.
Checkout the following infographic on – Blockchain in mobile Application Market, developed by winbtc.net in partnership with ACMarket.
Fintecbuzz's Take on the Infographic
Mobile Payments Apps Development and Distribution can be a tedious, expensive, and a complex task. But utilizing Blockchain to remove the barriers to security and costs will empower the developers to efficiently develop the apps and integrate advanced protocols and functionalities into them. Credibility and performance of the apps will rank them and offer installation by the users making the app more reliable. Fintecbuzz's take on this is that leveraging Blockchain to manage all the network components at a single place while offering a decentralized application is the right choice in present times. Threat reduction and a simple UI will allow developers to constantly develop the app as newer technologies emerge.
For more such Updates Log on to https://fintecbuzz.com/ Follow us on Google News Fintech News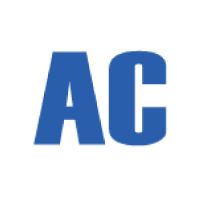 ACMarket.biz is the Safest place to download tons of apps Safely. AcMarket.biz is operated & managed by White Ranking Technologies