IPS, a leading provider of cloud-based accounts payable transformation solutions, and The Advantage Software Company, a leading provider of total agency management software, announced today a strategic partnership that will enable Advantage Software users to streamline the posting, reconciliation and approval of invoices received in any format from suppliers.
The IPS invoice processing solution is seamlessly integrated into Advantage Software's enterprise-level agency management platform specifically designed for advertising agencies and marketing companies. The Advantage Software platform automates all aspects of accounting, billing, project management, digital asset management, creative proofing, media planning and buying, and client relationship management with the needs of agencies and their clients in mind.
Now an advertising agency or marketing company can effortlessly receive invoices from suppliers in any format, automatically extract and validate invoice data, match invoices against orders residing in the Advantage Software platform, digitally route any invoices requiring approval or exceptions handling based on preset rules, and upload approved invoices into the Advantage Software platform.
IPS provides Advantage Software users with a digital invoice approval and posting process from Day 1. Eliminating the manual tasks required to approve invoices will enable advertising agencies and marketing companies to post more of the invoices they receive directly into Advantage Software's platform, without human operator intervention, and in a transparent and highly secure environment.
"Outdated, manual back-office processes at advertising agencies and marketing companies pull staff from higher-value tasks. The partnership between IPS and Advantage Software will free staff to focus on the things that matter most," said IPS Founder and Chief Executive Officer Greg Bartels. "Eliminating friction in the invoice-to-pay lifecycle enables agencies to decrease their invoice processing costs, increase staff productivity, and reduce the time it takes to post approved invoices."
"Managing the business side of an agency can be difficult," said Advantage Software President Ellen Coulter. "The integration of the IPS and Advantage Software platforms enables advertising agencies and marketing companies to extend the value of their enterprise software investments while achieving greater efficiency, accuracy and transparency across the accounts payables lifecycle."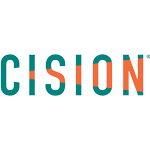 PRNewswire