Vouch, the insurance of tech, today announced its first embedded insurance API partnership with StartupOS, the platform that helps founders grow their startups with essential tools, expert guidance, and a community of mentors, investors, and partners. StartupOS users can now get quotes for General Liability and Business Property insurance coverages from Vouch directly from the StartupOS platform. Additionally, the platform will host free risk management training modules from Vouch that are designed specifically for early-stage founders. The partnership underscores both companies' commitment to serving early-stage founders and to helping them protect their companies from the beginning.
"Two-thirds of founders get business insurance at company formation, but zero percent of first-time founders do. When it comes to insurance, there's both an awareness and a trust gap that leaves many early-stage startups under-covered and vulnerable," said Travis Hedge, Co-founder and CRO, Vouch. "With embedded insurance from Vouch, companies on the StartupOS platform can work directly within the platform they already use to get educated on the coverages that are essential to their business, get quotes, and work with Vouch to seamlessly complete the process of purchasing insurance."
Vouch's API allows partners like StartupOS to take advantage of Vouch's core underwriting functionality through an integration that is easy to implement and maintain. The API allows partners to offer materially better experiences to their users so that buying insurance feels like a native part of their platform.
"We're thrilled to partner with Vouch to provide business insurance training and insurance products directly through our platform," said Jeff Wagner, Chief Platform Officer at StartupOS. "Through our collaboration and API integration, we are ensuring that our startups have access to the best insurance products tailored to their needs. This partnership is a significant step forward in our commitment to providing startup founders with the most innovative and comprehensive solutions to support their growth. We are excited about the value this will bring to our founders and look forward to a successful partnership with Vouch."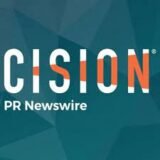 PRNewswire