Voyage Real Estate today announced its partnership with Side, the only real estate brokerage that exclusively partners with high-performing agents, teams, and independent brokerages to transform them into boutique brands and businesses. Utilizing Side's innovative technology, Voyage Real Estate will build upon the 33-year legacy of founding member Ron Davis to offer clients exceptional service FinTech News.
Known for his comprehensive knowledge of San Francisco real estate, Davis leads a team of top-producing agents who have 50+ years of collective experience in the industry. Specializing in Brisbane, and with extensive sales experience in San Francisco and San Mateo Counties, Voyage Real Estate serves the entire San Francisco metro area. Its agents have expertise in investment properties, short sales, estate and probate sales, and REO assets.
Partnering with Side will ensure Voyage Real Estate remains at the cutting edge of the ever-evolving market, while allowing its agents to continue delivering premier services to their clients. Voyage Real Estate agents are fully supported by a one-of-a-kind premium brokerage platform, which provides transaction management, property marketing, lead generation, business growth opportunities, vendor management, and infrastructure solutions.
"Having been in real estate since 1986, I've seen technology revolutionize the industry," says Davis. "With Side, I can rest assured that Voyage Real Estate will remain on the leading edge as the industry evolves. Voyage agents will be able to offer clients state-of-the-art marketing, technology, administrative, and legal services, while remaining laser-focused on serving them at the highest level."
Side is led by experienced industry professionals and world-class engineers who develop technology designed to improve agent productivity and enhance the client experience. Based on its belief that homeownership is a fundamental human right, Side is on a mission to improve the public good by providing top-performing agents with the best real estate service, experience, and results. Launched in 2017, Side now powers over 700 real estate agents from the top 2% of the industry's top producing teams.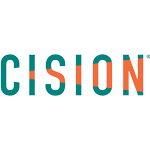 PRNewswire