VSoft Corporation, a global leader in providing information and technology solutions for financial institutions, has been named one of the 2020 Best Places to Work in Financial Technology. The awards program was created in 2017 and is a project of Ariznet (formerly SourceMedia) and Best Companies Group.
Ariznet's annual survey and awards program is designed to identify, recognize and honor the best employers in the financial technology industry. Companies recognized on this year's list operate in and serve companies and consumers in a wide range of financial services including banking and mortgages, insurance, payments and financial advisory.
The 2020 list was published by Ariznet brands American Banker, National Mortgage News, PaymentsSource, Financial Planning and Digital Insurance.
"The competition for talent in technology is intense and companies named to Ariznet's Best Places to Work in Financial Technology are setting the standard in terms of cultures that help people thrive," said Richard Melville, Group Editorial Director at Ariznet.
"We are thrilled by the responses to the survey from the VSoft team. We take employee satisfaction very seriously. It is important to provide opportunities for growth for both employees and the company as a whole," said Murthy Veeraghanta, Chairman and CEO at VSoft Corporation. "Through this growth, VSoft is able to continue creating innovatory solutions for banks and credit unions worldwide."
To be considered for participation, companies must provide technology products, services or solutions that enable the delivery of financial services. Companies must also have been in business for at least one full year and employ at least 15 people in the U.S.
Companies from across the United States entered a two-part survey process to determine Ariznet's Best Places to Work in Financial Technology. The first part consisted of evaluating each nominated company's workplace policies, practices, philosophy, systems and demographics. The second part consisted of an employee survey to measure the employee experience. The combined scores determined the top companies and the final ranking. Best Companies Group managed the overall registration and survey process, analyzed the data and determined the final ranking.
VSoft Corporation prides itself on creating an environment that employees enjoy. The company understands the importance of a life/work balance and strives to make sure employees are cared for and enjoy their time in the VSoft office. Along with an extensive benefits program, VSoft offers a lively office environment with pool tables, ping-pong, and even a beer tap to enjoy on Fridays.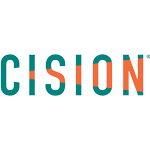 PRNewswire