VSoft Corporation, a global leader in providing information and technology solutions for financial institutions, announced that its core processing platform, Wings and its digital banking platform, Arya now support real-time payments through its integration with Pidgin. Pidgin is a secure real-time payments platform built for the future of payments.
Wings is VSoft's comprehensive core processing solution that supports real-time, high-volume and high-performance transactions across multiple channels, resulting in a more consistent and reliable digital banking experience for account holders. By integrating with Pidgin, Wings can facilitate real-time transaction processing via multiple payment rails, including the Federal Reserve's recently launched FedNow® Service and The Clearing House's Real-Time Payments Network.
In addition to Wings, VSoft's Arya digital banking platform also integrates with Pidgin's real-time payments solution. Arya enables financial institutions to provide a consistent and frictionless user experience that packages online banking, mobile banking and mobile deposit into a single code-based application for both retail and business account holders. Through the integration with Pidgin, financial institutions using Arya can easily deliver instant payment options via online and mobile banking channels to their customers for a variety of use cases.
Pidgin's faster payments platform includes a powerful administration portal, intuitive front-end applications, and developer-friendly APIs. The payments platform facilitates the exchange of data between a bank's core processing system, such as Wings, any relevant third-party apps, including digital banking platforms, as well as the bank's staff and account holders, and payment networks to route and process payments.
"Enabling real-time transaction processing is more important than ever for today's financial institutions, especially as instant payments go mainstream following the launch of the FedNow Service," said Murthy Veeraghanta, chairman and CEO of VSoft. "To support a variety of faster payment options for their account holders, financial institutions need a modern, flexible core system that will make it easy to roll out new payment offerings. Through our integration with Pidgin, we can empower more financial institutions to pursue real-time payments innovation, and we look forward to what's to come."
"Consumers and businesses alike have shown an appetite for real-time payment options from their financial institutions. According to PYMNTS.com, four in five Americans are interested in faster payment options when paying for goods and services," said Abhishek Veeraghanta, founder and CEO of Pidgin. "Pidgin's API architecture makes the integration of our faster payments platform with financial institutions' preferred technology providers, like VSoft, easy. By integrating Pidgin's instant payments platform with VSoft's industry-leading core and digital banking solutions, we are excited to support a growing number of financial institutions as they embark on their faster payments journey."
Fintech News – The Latest News in Financial Technology.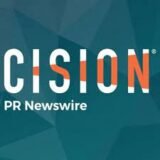 BusinessWire