Waystar, a leading provider of healthcare payments technology, announced that it has acquired HealthPay24, an EngageSmart solution and a premier enterprise patient payment platform.
In acquiring HealthPay24, Waystar welcomes a complementary and highly regarded patient financial engagement solution to its already award-winning payments platform, augmenting Waystar's industry leadership in healthcare software, and furthering Waystar's mission to simplify healthcare payments for providers and patients.
"The patient financial experience should be frictionless, so patients can seek the care they need and providers can get paid for their services. Research shows that 63% of patients will switch providers if their financial experience does not align with their expectations," said Matt Hawkins, Chief Executive Officer of Waystar. "Waystar and HealthPay24 share an unwavering focus on delivering innovative software that drives value to patients, clarity to payments, and loyalty to providers."
HealthPay24 is an EngageSmart solution that facilitates the financial transactions of roughly 26 million patients. Grounded in more than two decades of expertise, HealthPay24 simplifies the financial experience for patients, increasing revenue and bringing financial predictability to providers.
"EngageSmart is proud to have developed HealthPay24 to become a premier enterprise patient payment platform that both patients and providers can trust," said Bob Bennett, CEO at EngageSmart. "We're confident that Waystar is the right owner to unlock HealthPay24's full potential moving forward."
Waystar will begin serving HealthPay24's 2,000 healthcare provider locations and their patients, adding to Waystar's existing reach of more than one million providers across care settings, and enabling millions of patients to benefit from modern patient financial experience software. With a patient satisfaction score of 96% and a net promoter score (NPS) of nearly 60, HealthPay24 is also closely aligned with Waystar's reputation for client centricity and exceptional delivery. The companies' similarly driven missions will also bolster momentum on new advances like the ones that already make Waystar one of the Best Places to Work for Innovators.
Today's announcement marks Waystar's eighth acquisition since 2018, following the strategic additions of organizations like Recondo, eSolutions and Patientco. Waystar's steady focus and proven track record of successful integrations continues to demonstrate their progress towards simplifying healthcare payments. Simpson Thacher & Bartlett LLP served as legal counsel to Waystar.
Fintech News – The Latest News in Financial Technology.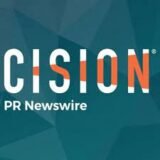 BusinessWire