Wirex, a global leader in crypto payments with over 6 million users, is using the Polygon CDK (Chain Development Kit) to build its payments-focused App Chain (W-Pay).
This positions Wirex at the forefront of the crypto payment revolution, leveraging the advancements in Polygon blockchain protocol technology.
Wirex has opted to use the Polygon CDK, an open-source codebase for launching ZK-powered L2 chains for Ethereum, on demand, to build its own payments-focused L2. All chains deployed using Polygon CDK are interoperable, with automatic access to the unified liquidity of all Polygon chains, and one-click access to the entire liquidity of Ethereum. They also offer the enhanced security of zk proofs and near-instant finality.
Pavel Matveev, CEO of Wirex, commented: "Polygon CDK allows Wirex to transition our existing payment infrastructure on-chain. This move not only streamlines our operations but also makes the traditional banking infrastructure composable, priming it for integration into various decentralised applications."
As a licenced and regulated entity and a principal member of Visa and Mastercard, Wirex is uniquely positioned to craft more advanced and innovative products in the payment domain.
Matveev further added, "One of our initial use cases will be the introduction of a non-custodial Visa card connected to Account Abstraction (AA). This will empower every Dapp user to seamlessly transact with digital assets in real-world scenarios. Our vision is clear: we aim to bring all 6 million Wirex users fully on-chain."
Jordi Baylina, Co-Founder of Polygon says "It is exciting to see Wirex choose Polygon Chain Development Kit (CDK) to build their own L2 payment chain. Wirex's payment chain has the potential to innovate and provide new use cases in the payment industry that can help to drive more widespread adoption of Web3 technology. Secured by zk proofs and with near instant finality, Polygon CDK can become the bedrock for Wirex to pursue their goal to bring all 6 million of their users on chain."
In a dedicated move to enhance the utility of the Wirex ecosystem, the new Wirex App Chain will utilise WXT, the Wirex ecosystem token, as gas. It is expected to bolster the token's utility and generate increased demand from chain's participants. The decision to launch the app chain stems from the overwhelming interest Wirex has received from enterprise players, further proving its position as a pioneer in the crypto payment domain.
Furthermore, Wirex's established presence with 6 million users across the UK, EEA, APAC, and the USA, underscores its commitment to revolutionising the payment landscape. Leveraging its vast user base and industry affiliations, Wirex's W-Pay is poised to redefine how consumers transact in the digital age.
Fintech News – The Latest News in Financial Technology.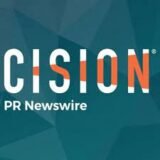 PRNewswire