Wirex, the leading crypto payments platform, is excited to announce the return of the Rising Women in Crypto Power List initiative for 2023 in partnership with The Cryptonomist, a major crypto media.
The Women in Crypto campaign, now in its fourth year, aims to celebrate excellence in the cryptocurrency industry. Wirex wants this initiative to not only acknowledge the accomplishments of female leaders but also inspire younger generations worldwide to view it as an incredible career path.
Pavel Matveev, CEO & Co-Founder of Wirex, commented: "The Women in Crypto campaign is not just an annual initiative; it's a testament to the invaluable contributions that women make to the cryptocurrency industry. We believe that fostering diversity and recognising the achievements of leaders is essential for the continued growth and innovation of our ecosystem."
This Power List was launched in 2020 as part of Wirex's first Women in Crypto campaign. Since then, the Power List has received over 800 nominations from more than 50 countries, emphasising the global impact of this initiative.
He further added, "As we launch the 2023 Rising Women in Crypto Power List in collaboration with The Cryptonomist, we are not only celebrating the accomplishments of tenured change-makers but also striving to inspire a new wave of talent to join the crypto revolution."
For the 2023 Power List, there will be 12 winners, including two additional awards to recognise extraordinary talent:
Social media influencer of the year – for those who have not only mastered the art of content creation but have also used it to drive positive change and inspire others.
Compliance leader of the year – for those who have shown outstanding contributions to compliance, regulation and building trust in the crypto field.
Nominations will be open to the public from 2nd October until 6th November 2023, with the panel of judges announcing a shortlist of 12 overall winners on 27th November 2022.
Individuals can nominate themselves or someone they know, with judging criteria based on their achievements, potential, influence, ambition, leadership skills and innovation.
Stay Ahead of the Financial Curve with Our Latest Fintech News Updates!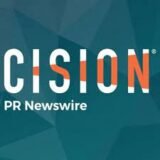 PRNewswire