Clain, a leader in blockchain analysis software, is pleased to announce an upcoming update to its core product, Probe. Set to launch on October 1st, 2023, this update signifies a giant step forward in enhancing the precision and efficiency of blockchain investigations, allowing professionals to delve deeper into analysis with unprecedented ease and speed.
Probe is a unique tool designed for visualizing and analyzing cryptocurrency transactions. It plays a crucial role in identifying risky addresses, connecting them to real-world entities, and detecting suspicious activities. Its primary audience includes law enforcement agencies, regulators, financial institutions, and VASPs, and it has been pivotal in anti-money laundering (AML), counter-terrorist financing (CTF), and other cybercrime investigations.
Elevating the Experience with Auto-Demixing
The new auto-demixing functionality is poised to redefine how users approach mixed transactions. Harnessing Clain's cutting-edge algorithms, Probe can now successfully demix approximately 37% of all deposit tracks and a staggering 66% of all withdrawal tracks from various mixers, such as WasabiWallet, SamuraiWallet, JoinMarket, ChipMixer, and Tornado Cash. Notably, Probe excels with JoinMarket, demixing 74% of deposit tracks and 93% of withdrawal tracks.
This breakthrough feature streamlines the demixing process and reduces what used to be tedious time-consuming tasks to a matter of seconds. During beta testing, law enforcement agents heralded this as one of the most significant advancements in the industry, highlighting its potential to save substantial time.
When developing auto-demixing and other tools that utilize machine learning models, Clain's data science team looks closely at the interpretability of predictions and the high cost of errors. Therefore, for any outcome—whether it be demixing a track or identifying a connection between addresses—Clain is prepared to provide relevant metrics, data, and features. The algorithms employed are always reproducible and explainable, and can serve as evidential support for cybercrime investigations.
A Commitment to Innovation
Clain's reputation for innovation is well-established. A recent integration with ChatGPT4 transformed how investigators handle reports, enabling the automatic generation of comprehensive reports based on graphical data. This significant time-saving feature underscores Clain's commitment to continuous innovation.
Availability
Probe's latest update will feature the auto-demixing functionality and will be available to the public starting October 1st, 2023. Notably, there will be no changes to the existing pricing structure, providing continuity for Current and prospective users
Stay Ahead of the Financial Curve with Our Latest Fintech News Updates!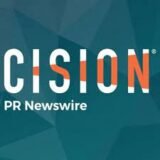 PRNewswire