Wirex, a leading crypto payments platform, is thrilled to introduce the Wirex Dual-Mode Card, a cutting-edge solution that seamlessly merges the reliability of traditional financial systems with the transformative potential of decentralised finance (DeFi).
The Wirex Dual-Mode Card offers users flexibility and control over their financial assets, providing two distinct modes to cater to diverse preferences.
In Debit Mode, the card operates like a traditional debit card, supporting transactions in both fiat currencies and stablecoins. This mode is ideal for users who prefer the stability of fiat or stablecoin spending, minimising volatility and ensuring predictable value.
Switching to Credit Mode, the Wirex Dual-Mode Card utilises crypto holdings as collateral through a Collateral Debt Position (CDP). Tailored for crypto enthusiasts, this mode leverages DeFi protocols for decentralised lending and borrowing, allowing users to preserve the appreciation of their assets.
Pavel Matveev, CEO & Co-Founder of Wirex, said: "Wirex is proud to present the Dual-Mode Card, a catalyst for change in the financial landscape. It seamlessly integrates traditional and DeFi elements, giving users unparalleled control and flexibility – a true evolution in financial services."
Enjoy the following advantages with the Wirex Dual-Mode Card:
Flexibility: Users can effortlessly toggle between Debit and Credit modes, tailoring their spending experience in real-time based on their preferences and market conditions.
Tax Efficiency: The Credit mode ensures that users can leverage their crypto assets for spending without triggering a taxable event, a significant advantage in many jurisdictions.
DeFi Integration: By utilising DeFi to source liquidity in the Credit mode, Wirex ensures faster, more efficient, and transparent financial operations, removing the traditional banking system's inefficiencies and bottlenecks.
Asset Preservation: Users retain the potential upside of their crypto holdings, as these assets are not sold but used as collateral.
Taking innovation further, the Wirex Dual-Mode Card integrates with the Account Abstraction (AA) balance on the Wirex App Chain, providing exceptional benefits:
Direct Control: By linking the card to the AA balance, Wirex ensures that users have direct control over their funds. This eliminates the need for intermediaries, ensuring transactions are swift, transparent, and efficient.
Elimination of Third-Party Risk: Traditional financial systems often involve multiple intermediaries, each introducing potential points of failure or risk. By connecting the Dual-Mode Card directly to the AA balance, Wirex removes any third-party risk, ensuring that users' funds are secure and under their complete control.
Empowerment of Account Owners: Whether you're an individual user or an enterprise, the connection to the AA balance empowers you with full autonomy over your funds. This means you can manage, spend, and secure your assets with the confidence that you're in the driver's seat.
Seamless Integration with DeFi: The connection to the AA balance further enhances the card's DeFi capabilities. Users can leverage the vast potential of decentralised finance, enjoying benefits like yield farming, liquidity mining, and more, all while maintaining direct control over their assets.
Stay tuned for more announcements regarding the availability of the Wirex Dual-Mode Card and experience a new era of financial freedom.
Stay Ahead of the Financial Curve with Our Latest Fintech News Updates!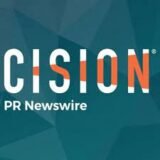 PRNewswire