Xucre.net has announced its plans to launch a much-anticipated cryptocurrency wallet for Latin America. The wallet is the first of its kind in the region and promises to revolutionize the way users buy, sell, and manage digital assets.  XucreWallet is launching for Beta on Android in August of 2023. An iOS version of the Wallet is already under development.
A decentralized application, XucreWallet, will be available in English, Spanish, Portuguese, Quechua and Nahuatl. The wallet is designed to make crypto easy and accessible to any person in the region. Designed in Quito, Ecuador, the wallet is made with the most up to date protocols to ensure users assets are safe. The wallet incorporates a user-friendly interface that lets users easily connect other wallets and dApps via WalletConnect.
"We are honored to be launching the XucreWallet for cryptocurrency in Latin America," said Jordan Paul, Xucre's Chief Technology Officer. "It is an exciting time for the region, and we are proud to provide users with a secure and user-friendly solution for managing their cryptocurrency assets."
Participants in the Beta who install the application and send a transaction with the application will receive a limited release Xucre NFT, minted as recognition for early adopters of the wallet. The NFTs will be minted on a leading NFT marketplace and airdropped to all participating wallets.
The XucreWallet will first be made available in pilot markets in Ecuador and Peru in 2023. Xucre plans to expand its services to all of Latin America by 2026.
"We are excited to bring Xucre's wallet to Latin America," said Xucre's CEO, Alex Garcia. "Our goal is to make buying and selling crypto accessible and safe for everyone. We are committed to providing users with a secure and user-friendly experience, and we look forward to expanding our services to include all widely spoken languages in the region in the coming years."
Fintech News – The Latest News in Financial Technology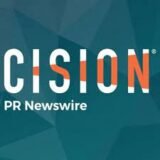 PRNewswire