1891 Financial Life has been awarded on the Forbes list of the Best Insurance Companies 2023. This prestigious award is presented by Forbes and Statista Inc., the world-leading statistics portal and industry ranking provider. The awards list was announced on June 6th, 2023, and can currently be viewed on the Forbes website.
World's Best Insurance Companies 2023 were determined based on an independent survey from a vast sample of over 30,000 consumers in 15 different countries. The survey considered customers' overall recommendation, their general satisfaction, their loyalty, and the subdimensions: Advice, Customer Service, Price-Performance, and Transparency.
Based on the results of the study, 1891 Financial Life is ecstatic to be recognized on the Forbes list of World's Best Insurance Companies 2023.
CEO, Lisa Bickus stated "We are deeply honored to be on the list with other outstanding US and international life insurance companies. We are grateful to our policyholders that hold us in such great esteem. We strive each day to provide the best in service and assistance to our members. It reflects our organization's focus on our 132 year history of providing families financial protection and upholding our heritage based on faith and commitment to our communities. We are very excited about being on this prestigious list and will continue to provide some of the best customer service in the industry."
Below you will find a link to the Forbes June 13, 2023, article which shows 1891 Financial Life along with the names of the highest ranking life insurance companies from around the world.
Fintech News – The Latest News in Financial Technology.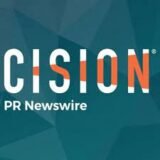 PRNewswire