Finastra, a global provider of financial software applications and marketplaces, announces that Melton Building Society has selected Finastra Essence, deployed on Microsoft Azure cloud, to digitally transform its operations and provide the agility required to quickly implement new services. Finastra's SaaS solution will enable the Society to offer enhanced customer experiences through seamless self-serve capabilities and user journeys, whilst empowering its staff to focus on value-added support by automating manual tasks.
Melton Building Society also selected Mast, a flexible, cloud-native mortgage origination system designed to help lenders process applications faster, for its loan origination service, and Fairmort, a provider of software solutions for financial services, to manage its data migration and regulatory reporting.
"Our vision is to build a modern mutual society that keeps pace with the demands of our members, and digital transformation plays a critical role in this," said Simon Taylor, Chief Executive Officer at Melton Building Society. "We selected Finastra due to its strong industry expertise and truly cloud-native solution, providing added security and giving us the flexibility to develop our offering and pursue more partnerships in future. Finastra is the right partner for us to embrace the modern world in one step, so that we can continue helping people buy homes, make the most of their savings and seek independent personal financial advice."
Essence, now selected by three UK building societies, is a cloud-first, next-generation digital banking solution that combines sophisticated functionality and advanced technology to increase enterprise agility, reduce costs and improve operational efficiency. Powered by open, microservices architecture, Essence's rich, broad and deep retail and commercial banking functionality enables institutions to rapidly deploy market-leading products and services. By implementing the solution, Melton Building Society can expand its product capabilities, reach new demographics and continue to provide high quality services and support to its existing members.
"End customers want to access information and services quickly, independently and with ease, alongside support from a team of experts when needed," said Siobhan Byron, EVP, Universal Banking at Finastra. "With our solution, Melton Building Society can provide its members with more self-serve capabilities and access to specialized services by integrating with third-party fintechs, whilst reaching more customers at a reduced operational cost. The Society's commitment to helping the communities it serves is also closely aligned with Finastra's purpose to unlock the potential of people, businesses and communities through open, inclusive and sustainable finance."
Fintech News – The Latest News in Financial Technology.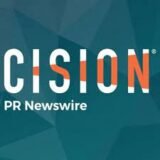 PRNewswire