1West, a leader in the small business lending marketplace, is proud to announce its inclusion in the prestigious Inc. 5000 list of the fastest growing private companies in America. This recognition underscores 1West's commitment to innovation, dedication to excellence, and exceptional growth trajectory in the SMB Fintech industry.
The Inc. 5000 list, released annually by Inc. Magazine, is a definitive ranking of the most successful companies within the American economy's most dynamic segment—its independent small and mid-sized businesses. Companies that make it onto the list have demonstrated outstanding growth over a three-year period, showcasing their resilience, adaptability, and market leadership.
1West's inclusion in the Inc. 5000 is a testament to the company's exceptional performance, great leadership, and relentless pursuit to navigate challenges, seizing opportunities, and consistently deliver value to its clients.
"We are thrilled to be acknowledged on the Inc. 5000 list," said Kunal Bhasin, CEO of 1West. "This accomplishment is a testament to the hard work and dedication of our team, as well as the unwavering trust and support of our clients. We remain committed to pushing boundaries, driving innovation through technology, and exceeding expectations in the SMB lending market".
1West's success can be attributed to its focus on innovation through technology, a customer-centric approach, and strategic partnerships. By consistently delivering financing to small businesses through ease of use and frictionless process, the company has managed to capture the attention of both clients and industry peers.
As 1West continues to accelerate its growth trajectory, it remains steadfast in its commitment to maintaining the highest standards of quality, integrity, and modernization. With this recognition from Inc. 5000, 1West is poised to reach new heights and further solidify its position as a market leader in SMB Fintech arena.
Fintech News – The Latest News in Financial Technology.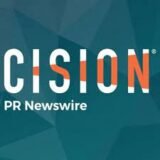 PRNewswire