Volante Technologies, the global leader in cloud payments modernization, announced its inclusion in D.A. Davidson & Co's Fintech Herd, recognizing the top 100 privately held financial technology companies in the United States. While many of The FinTech Herd 2023 constituents returned from last year's list, this is the first appearance for the cloud-native Payments as a Service provider.
The 2023 edition of D.A. Davidson's FinTech Herd includes private companies D.A. Davidson & Co's Technology Group sees as having interesting technology or a differentiated market approach to achieve their strategic and financial goals. The list comprises 100 companies from many fintech sub-sectors, including payments technology. The Payments Tech sector makes up 14 percent of the Fintech Herd and features Volante alongside well-known private fintechs such as Stripe.
According to the report, companies in The FinTech Herd 2023 raised more than $34 billion in aggregate across all previously disclosed financing rounds, illustrating the health and potential of the fintech sector. Moreover, McKinsey data suggests that global payments revenues are expected to grow 9 percent annually, outpacing global GDP growth to reach $3.3tn by 2026, further highlighting the significance of Volante's presence in the Payments Tech sector and the opportunity that payments modernization represents for banks.
Aalap Merchant, Managing Director and Co-head of Technology Banking at D.A. Davidson & Co, said, "We are delighted to welcome Volante Technologies to the FinTech Herd 100 for the first time in 2023. With hundreds of private companies in the vibrant U.S. fintech market, selecting the top firms was not easy. Volante stood out due to its disruptive and innovative technology, differentiated value proposition, and impressive growth within the payments tech sector."
Vijay Oddiraju, CEO of Volante Technologies, said, "We remain very focused on growth in the payments market. With 75 percent of our team in R&D, we continue to invest in the depth and breadth of our solutions and in our ability to bring new compelling solutions to market quickly. As a result, our customers can unlock the value of innovation much faster than their peers."
Fintech News – The Latest News in Financial Technology.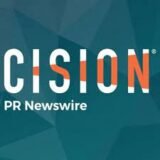 PRNewswire