21Shares AG ("21Shares"), the world's largest issuer of cryptocurrency exchange traded products (ETPs) and a subsidiary of 21.co, today unveiled the 21Shares Staking Basket Index ETP (Ticker: STAKE) – the world's first crypto staking index ETP offering diversified staking income. The index represents the first-ever basket product of crypto assets that provide exposure to staking rewards while tracking the performance of underlying staked cryptos through a single ETP. The 21Shares staking index methodology used for this product was built in collaboration with Swedish index provider Vinter.
The 21Shares Staking Basket Index ETP tracks proof-of-stake (PoS) cryptocurrencies, including Binance Coin, Cardano, Cosmos, Polkadot, Solana, and Tezos. The index will rebalance on a semi-annual basis in March and September to reflect market shifts.
"Staking is a long-standing feature of the blockchain ecosystem that allows crypto holders to earn rewards in exchange for locking up their assets," said Arthur Krause, Director of ETP Product at 21.co, parent company of 21Shares. "Our research has shown that investors are interested in diversified, crypto-native return streams – especially amid crypto winter. In particular, we've heard demand for a reliable and safe way to access staking, one of the most attractive potential return streams available in the crypto ecosystem. The 21Shares Staking Basket Index ETP does just that, and will be an attractive addition to many portfolios."
The 21Shares Staking Basket Index ETP is available today for trading on the BX Swiss exchange, and is seeking to list on Xetra Deutsche Boerse. This launch follows the success of 21Shares' existing single asset staking products – 21Shares Solana Staking ETP and 21Shares Tezos Staking ETP.
Jacob Lindberg, CEO of Vinter, adds "We are pleased to be launching the world's first crypto staking index ETP with 21Shares, which is another milestone in our great partnership. This product addresses demands from retail and institutional investors globally, and we look forward to continuing our work with 21Shares as they seek to launch more innovative investment products that build bridges into the crypto world."
Today's announcement is the latest in a string of innovative ETPs offerings from 21Shares over the last year, including the world's cheapest Bitcoin ETP (CBTC), as well as two risk-controlled products, the 21Shares S&P Risk Controlled Bitcoin Index ETP (SPBTC) and 21Shares S&P Risk Controlled Ethereum Index ETP (SPETH). 21.co now lists 40 products across 12 exchanges in 8 countries.
To learn more about the 21Shares Staking Basket Index ETP, please visit https://21shares.com/product/STAKE.
| | | | | | |
| --- | --- | --- | --- | --- | --- |
| Name ETN | ISIN | Ticker | Listing Currency | Exchange | Listing Date |
| 21Shares Staking Basket Index ETP | CH1210548892 | STAKE BW | CHF | BX Swiss | 18.01.2023 |
Press Contacts:
Arielle Pennington, Head of Global Communications, press@21.co
Megan Enright, Communications Manager, press@21.co
For more such Updates Log on to https://fintecbuzz.com/ Follow us on Google News Fintech News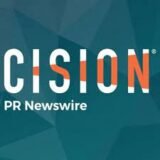 PRNewswire