Financial services don't include a direct exchange of payment-for-product or payment-for-services, like traditional business models. Rather, clients entrust their financial resources into the care of another electing a particular bank, investment firm, or insurance agency to be the steward of their assets. Subsequently, financial advisors work according to different priorities than traditional customer advisors.
Personal relationships are at the core of any financial advisory practice, and with the rise of Robo-advisors, they're set to become even more important over time.
It is almost impossible for advisors to maintain a large number of client relationships while simultaneously building a more personal connection with each client. This is important because letting client relationships erode over time sets the stage for higher client churn rates.
Customer Relationship Management or CRM for finance industry is designed to address the unique issues of the financial sector such as,
Minimizing customer attrition and maximizing revenue
Managing compliance with stringent industry regulations and legal restrictions
Bringing disparate tools and visibility of customer portfolios into a centralized system
Financial CRM systems have direct applications for banking, lending, insurance, and investment organizations. It can be used in contact centers, by branch representatives, advisors, consultants, and even mobile agents. This top-to-bottom utility means that firms can adopt CRM as a company-wide solution, not just a specialized tool for upper management.
CRM software can provide a combination of automated messaging programs and timely reminders for advisors to reach out to clients individually. There are many different tools in this space for finance professionals to choose from to improve their business.
So, to help you get a better picture about the CRM software that can suite your financial organization, we have listed top 5 things you should consider before purchasing CRM software.
Business goals
First and the most important thing while selecting a CRM for finance organization is your business goals, as all your software's help you in achieving your business goals. Do you want to get the basic elements correct or do you only want a particular CRM software because one of your business friends has the same system? To select a perfect Financial CRM system, you need to understand why you need a CRM system. Do you want to make it a storage file or are you really concerned about your customer service and trying to improve real-time engagement with the help of an attractive CRM system?
You should answer the following questions before you plan to purchase a CRM system:
Are you planning to deliver better customer service by amplifying your customer's experience?
Do you want the CRM system to improve the performance of your business overall?
Does your organization provide numerous products and services; of which you would want to keep a detailed record?
Are you planning to grow, resulting in more coordinated, competitive, and competent assistance?
These questions should be answered before buying a CRM for the finance sector. Remember to evaluate every CRM platform to recognize the answers to your questions. Clarification of the business goal is also necessary for keeping pace with short and long-term vision.
Evaluate the total cost
Price-budget affordability, or whatever you may call it, the primary thought remains the same. When selecting CRM software, the cost is a significant perspective, however, for some companies, this might be the last thing to enter the picture, particularly for the fast-growing small to medium-sized businesses. Businesses generally select vendors that have a relationship with the business and their own reputation. They must trust the vendor as they may require their support in the future. Organizations must consider both the direct or basic costs as well as indirect or hidden costs. There might be additional costs that pop up in the near future, so these need to be taken into account as well. If the up-front cost incorporates set-up, support integration, maintenance, training, and an upgrade, there are a few things that you should know:
In the first place, look before you offer a thumbs-up to a new software program in the form of a CRM system. Secondly, check to ensure the CRM system incorporates with your existing system without issue or whether you have to buy new equipment in order to complete the integration. At the last, constantly select a vendor who has been in this field sufficiently long enough and doesn't act like an eager salesman who sells and disappears. Select a vendor who acts as a partner to gladly work with you until you feel you are absolutely comfortable with the CRM system.
Understand the concept clearly
Understanding complex Financial CRM software is really a difficult task. If you need to make full utilization of the system, you have to carefully understand each and every aspect. What is the utilization of the software that nobody understands? What we don't understand we don't utilize, correct? If you are a growing business, you have to install a system that does not need frequent replacement. Analyze the basic system and the upgraded one and select what works best for you. The size of your organization, the products/services you offer, the complexity of the functions, number of employees and everything else should be considered. After all, you are spending money to get the best possible ROI and make the entire process efficient and smooth.
If you are still not sure about the CRM software you should purchase, you can ask for trial and then take the final call. CRM for finance organizations has become an invaluable tool in today's competitive market. Over the past couple of years, several companies have launched solutions targeting the financial sector with extensive feature sets and deep integration with other tech tools.

Chandrima is a Content management executive with a flair for creating high quality content irrespective of genre. She believes in crafting stories irrespective of genre and bringing them to a creative form. Prior to working for Hrtech Cube she was a Business Analyst with Capgemini.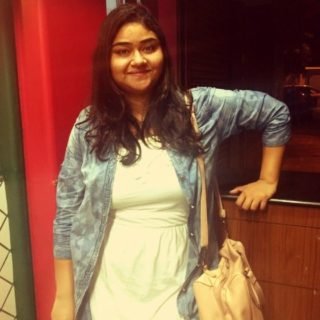 Chandrima S.