ACA Group (ACA), the leading governance, risk, and compliance (GRC) advisor in financial services, today announced the appointment of Patrick Olson as Chief Executive Officer and member of the Board of Directors. Olson succeeds former CEO Shvetank Shah, who had led the company since January 2020, and will serve as a Senior Advisor.
Olson brings 30 years of experience in financial services, investment banking, and asset management. He joins ACA having previously held significant leadership roles over a 17-year career with BlackRock, the world's largest asset manager. Before BlackRock, he was a Managing Director with Merrill Lynch.
Patrick Olson, Chief Executive Officer, ACA, said: "I am truly excited and honored to be joining ACA at this time of exceptional opportunity. The global trends in outsourcing and GRC have allowed ACA to establish itself as the leading provider of GRC solutions to the financial services industry. GRC at this level is not only about compliance but also about driving operational excellence for clients. I look forward to working with the talented team at ACA and our dedicated partners at Genstar helping to drive our vision forward, deliver exceptional value, and shape the future of GRC."
Genstar Capital's Sid Ramakrishnan and Tony Salewski commented: "ACA has grown significantly over the last 20 years to become the trusted provider of GRC solutions to more than 6,300 financial services firms. We are grateful for Shvetank's contributions over the last three years to create a solid foundation that sets ACA up for future success. Patrick's leadership experience – underpinned by a deep understanding of client focus, product execution, and operating at global scale – will drive growth and innovation at ACA."
Fintech News – The Latest News in Financial Technology.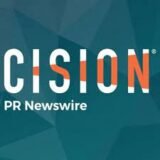 BusinessWire