Finastra, a global provider of financial software applications and marketplaces and one of the largest suppliers of Bacs and Faster Payments Service (FPS) solutions for the UK, today announced its partnership with Priority Software, a leading provider of scalable, agile, and open cloud-based business management solutions, to enable UK corporates to send Bacs payments from within Priority Software's enterprise resource planning (ERP) products.
Bacs is a UK bulk payments rail operated by Pay.UK that enables payments to flow from one bank account to another. By utilizing the Open API module in Finastra's Bacsactive-IP solution, customers can generate transactions within Priority Software's product, and upon authorization, the payments are sent to Bacs – all completed within one automated and seamless user journey.
"Making and receiving regular payments directly from one bank account to another, for example initiating supplier payments, can be time consuming and expensive for corporates," said Gil Michaeli, Global Alliances & Business Development at Priority Software. "By integrating Finastra's solution, our customers can facilitate these payments quickly and with ease, without leaving our ERP software. Priority's open technology also allows us to integrate additional modules in future to help us evolve with industry changes."
Finastra's Bacsactive-IP is a comprehensive payment processing solution with a wide range of optional modules, including Open API technology, which enable the processing of simple, low-volume payments with easy-to-use functionality, up to and including the handling of mission-critical payment operations. Priority Software's solutions provide real-time access to data and insights from any desktop or mobile device, enabling organizations to increase operational efficiency, improve the customer experience and identify new opportunities.
"Larger organizations in particular may have multiple functions for bank-to-bank payments which can cause disjointed processes," said Amit Agarwal, VP & GM, Financial Messaging Marketplaces at Finastra. "By integrating our Open APIs within its solutions, Priority Software can easily roll out the combined offering for all their UK customers, enabling them to make Bacs payments through a quick and seamless onboarding process. We look forward to a long-standing relationship with Priority Software to support continuously evolving industry and customer demands."
Fintech News – The Latest News in Financial Technology.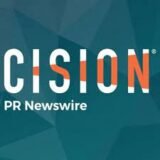 PRNewswire