Finastra, a global provider of financial software applications and marketplaces, today announced its partnership with Corvallis, Tinexta Group, a leading IT provider in the Italian financial services sector, to support Italian banks with their digital transformation journeys. With Finastra's Essence, a SaaS solution deployed on the cloud via Microsoft Azure, Corvallis' customers can upgrade their business models, embrace new innovations and adapt quickly to their customers' demands.
"Cloud adoption is becoming increasingly significant in Italy for all financial institutions," said Roberto Casalini, Digital Tech Business Line Director at Corvallis. "This is bringing greater efficiencies and flexibility to the sector, enabling banks to scale as required, optimize resources and enhance security. Deploying Essence will give them the ability to quickly transform their operations at a reduced cost, while providing their customers with the end-to-end, personalized and seamless experiences they expect. Above all, Finastra will help our customers achieve success, today, tomorrow and always."
Essence is a cloud-first, next-generation digital banking solution that combines sophisticated functionality and advanced technology to increase enterprise agility, reduce costs and improve operational efficiency. Powered by open architecture and integrated with FusionFabric.cloud, Essence's rich, broad and deep retail and commercial banking functionality enables institutions to rapidly deploy market leading products and services. Banks can also tap into Finastra's Retail Analytics, a module that delivers a 360° view and turns raw data into actionable insights. Corvallis provides implementation expertise and complementary solutions, such as for anti-money laundering (AML), payment and settlement, and fraud management.
"The Italian financial services marketplace is unique, so we needed a partner with strong knowledge of local banking processes and regulations alongside deep expertise in implementation and delivery," said Saraswathy Parthasarathy, COO, Universal Banking at Finastra. "Collaborating with trusted and experienced partners is integral for Finastra's growth and success. With more than 30 years of experience in supporting Italian financial institutions, we believe that Corvallis has the skillset required to deliver our solution to a wider pool of Italian banks, through a smooth and seamless customer experience."
Finastra and Corvallis' first mutual customer went live in March 2023.
For more information about Essence, click here.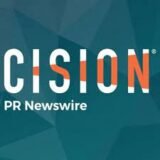 PRNewswire