ComplyCube introduces ARC™, a generous partnership program revolutionizing AML compliance.
Partners can tap into global markets, monetize their networks, and reach a broader audience through the SaaS platform's KYC service.
The program boasts an attractive referral scheme, expert consultations, and a secure, GDPR-compliant solution.
ComplyCube, the award-winning provider of global identity verification solutions, announces the launch of ARC™ (Accelerate Revenue with ComplyCube), a comprehensive partnership program set to equalize the Anti-money Laundering landscape. With ARC™, partners can swiftly bring solutions to market, tap into their networks' monetization potential, and connect with a broader, global audience.
ARC™ embodies the company's mission to instill trust in the internet at scale, as articulated by CEO Dr. Tarek Nechma, "The team has worked diligently to ensure ARC is the most rewarding partner program in the market, designed to fuel members' growth at an unprecedented rate while securing worldwide compliance."
Through ARC, ComplyCube's partners can build toward a generous range of benefits:
An attractive referral scheme
Opportunities for global expansion
Access to consultations with industry experts
Business architecture support
An all-in-one, secure, GDPR compliant KYC compliance solution
Effortless integration
First-class support
A highly scalable, resilient, and enterprise-grade security system
According to Benjamin Davies, Commercial Director at ComplyCube, partners rely on their all-in-one verification platform to elevate the customer journey, ensure compliance, and drive revenue growth. "Our members trust us to enhance their brand, products, and services, unlocking new avenues for expansion," Davies states. He further emphasizes the vital role of partner feedback in shaping ARC™, a dedicated program meticulously crafted to expedite growth and maximize return on investment.
This partnership opportunity comes on the heels of ComplyCube's recent launch of its highly competitive Startup Program, which provides eligible companies with up to $50,000 in credit. With this additional incentive, the SaaS platform further demonstrates its commitment to supporting and empowering businesses of all sizes. Visit www.complycube.com/partner-program to learn more and take advantage.
Fintech News – The Latest News in Financial Technology.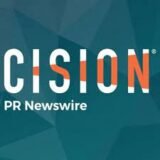 BusinessWire