ZKSpace has announced the launch of its Layer 2 decentralized exchange, ZKSwap, on ZKSync Era, a Layer 2 scaling solution for Ethereum that utilizes cutting-edge ZK-Rollups technology to achieve high throughput and low fees. ZKSwap is the first Layer 2 automated market maker (AMM) DEX to use ZK-Rollups technology, offering fast and inexpensive token swaps. The platform supports an unlimited token listing for any ERC20 token and creatively supports four fee tokens: ETH, ZKS, USDT, WBTC. With ZK-Rollup technology, ZKSwap ensures the same level of security as the Ethereum mainnet.
Background on ZKSpace
ZKSpace was founded in 2020 with the goal of developing key infrastructure for the Ethereum scaling solution. The team has been working on a range of products, including a DEX, an NFT marketplace which supports NFT minting, listing, trading, and mystery box/auction sale, and payment tools using ZK-Rollup technology. The platform is built on the principles of decentralization, security, and user-friendliness, and the team is committed to continuously exploring new product forms that solve problems for blockchain users.
ZKSpace's innovative solutions include the NFT L1-L2 mutual transfer, which allows users to transfer NFTs between Layer 1 and Layer 2 networks, and the Eco Deposit/Fast Withdrawal feature, which enables users to deposit and withdraw funds on the platform at a low cost and with high speed. The platform also includes ZKSquare, a Layer 2 payment product that enables token transfers between different Layer 2 wallets, and ZNS, the first Layer 2 domain name solution.
The Benefits of ZK-Rollups Technology
ZK-Rollups technology offers a range of benefits for blockchain applications, including high throughput, low fees, and strong security. ZK-Rollups are characterized by off-chain computing and on-chain storage, with the correctness of off-chain computing guaranteed by the zero-knowledge proof algorithm. This approach can not only greatly improve TPS but also reduce the cost of a single transaction. ZK-Rollups technology has been widely adopted in the blockchain space, with projects like ZKSync and Polygon using it to build Layer 2 scaling solutions for Ethereum. ZKSpace's decision to deploy ZKSwap on ZKSync Era is a testament to the benefits of ZK-Rollups technology and the team's commitment to building ZK-based Layer 2 applications for all.
Future Plans for ZKSpace
ZKSpace plans to adopt a concentrated liquidity solution to further improve capital efficiency and reduce trading slippage. The team also plans to continue developing a cross-chain DEX and support liquidity sharing between ZKSpace and ZKSync Era. Additionally, as strong demands for ZKP emerges with increasing ZK applications, it plans to build a decentralized hashrate marketplace for ZKP and revolutionize the way that computing power is provided.
With its focus on innovation, user-friendliness, and security, ZKSpace is well-positioned to become a leader in the blockchain space and accelerate the mass adoption of trustless, permissionless defi products.
Fintech News – The Latest News in Financial Technology.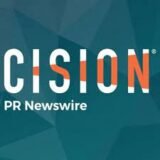 PRNewswire