New identity reflects integrated offering of wealth management, tax advisory and planning services for high-net-worth and ultra-high-net-worth clients
Highlights expanded capabilities and continuing dedication to exceptional client experience
Adviser Investments, a leading independent wealth management firm, announced its rebranding as RWA Wealth Partners. The rebrand follows the successful merger with Ropes Wealth Advisors earlier this year. With nearly 200 employees, RWA Wealth Partners has more than $15 billion in total client assets under management and assets under advisement as of September 30, 2023, of which approximately $14.7 billion is regulatory assets under management.
Mario Ramos, CEO of RWA Wealth Partners, said, "Our new brand reflects our deep commitment to integrated client service and to providing a comprehensive, coordinated experience delivered with the highest standards of care. The RWA Wealth Partners team is focused on being the only wealth advisor our clients need."
A fast-growing firm with a national footprint and broad resources, RWA Wealth Partners is built to meet the surging demand among high-net-worth and ultra-high-net-worth individuals and families for wealth management services. The firm provides clients with a one-stop, high-touch service experience that addresses all key aspects of their financial lives, including tax, estate and family office services.
RWA Wealth Partners offers sophisticated financial planning and an open architecture investment management platform as part of a comprehensive wealth management solution. The firm's clients have access to broad trust and estate legal services through an exclusive relationship with Hall & Diana LLC, a law firm founded by two attorneys with extensive experience working with members of the RWA Wealth Partners team and serving the estate planning needs of high-net-worth and ultra-high-net-worth families. And, through RWA Wealth Partners' wholly owned subsidiary, RWA Tax Solutions, LLC, the firm provides tax services including preparation, planning and strategies that integrate into clients' financial and estate plans.
Michelle Knight, President of the firm's Ropes Wealth Advisors division, added: "We believe high-net-worth and ultra-high-net-worth individuals are increasingly seeking service providers who can address their wealth management, tax and estate needs comprehensively. The RWA Wealth Partners platform is incredibly well positioned to benefit from this trend, providing clients with a broad suite of solutions, alleviating the need to manage multiple relationships or stitch together services themselves."
Extensive Experience Paired With Human Touch, Innovative Service
Reflecting the rich heritage and shared values of its predecessor firms, the new brand also underscores the enhanced capabilities of RWA Wealth Partners' expanded organization. Building on more than 150 years of stewardship, the combined firm pairs innovative thinking with a total focus on helping clients as they seek to secure a rewarding lifestyle, realize individual and family goals, and establish legacies that last for generations.
Mr. Ramos said, "Our professionals serve as trusted advisors to individuals and families across the country. We believe in wealth building and wealth preservation that help people connect their past with the present and create their legacy. The RWA Wealth Partners brand stands for our commitment to that mission."
Stay Ahead of the Financial Curve with Our Latest Fintech News Updates!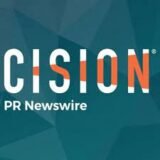 PRNewswire