Bento Engine Inc. ("Bento"), a fintech empowering financial advisors to deliver proactive, comprehensive advice at scale, announced the launch of its "Install Now" capability live on stage from AdviceTechLIVE. This self-service onboarding solution allows advisors to embed Bento programs directly into their existing Client Relationship Management ("CRM") system without the need for any human assistance.
Developed to offer advisors a self-directed pathway for accessing, onboarding and implementing Bento Engine within their CRM, the "Install Now" feature also offers access to Bento support professionals if the advisor wishes to enlist their help. This new offering will guide advisors through the complete onboarding cycle, including product selection, API integration, customization, and billing.
"As we embrace a digital-first approach, it has become clear that advisors want immediate access to our solutions, and in many cases are already quite proficient with technology. Still, for those that want human support, we are readily available," said Philipp Hecker, Chief Executive Officer of Bento Engine. "By providing the advisor with a quick 6-step process that allows them to self-embed Bento into their CRM we have dramatically reduced the time it takes to get up and running with our solutions. We empower advisors with the autonomy and efficiency they need to thrive in the digital age."
Bento Engine is dedicated to empowering financial advisors in the dynamic advice engagement landscape. Through Bento's programs, firms and advisors gain access to automated advice alerts that enable them to proactively address wealth management risks and opportunities tied to age milestones and life events ("Moments That Matter"). These alerts can enhance the advisor-client relationship, convert more prospects, streamline processes, and provide a competitive edge in the financial advisory field.
Bento's ease of implementation is further enhanced by existing integrations with leading CRMs, including Salesforce, Redtail, Wealthbox, Microsoft Dynamics, XLR8, HubSpot and Practifi.
To learn more about Bento Engine and the self-directed online "Install Now" journey, visit: www.bentoengine.com
Stay Ahead of the Financial Curve with Our Latest Fintech News Updates!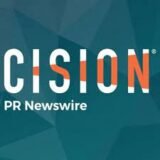 BusinessWire