PayRetailers, the leader in payment processing in Latin America, takes a strategic step to enhance its presence in the Brazilian market by officially announcing Daniel Moretto as its new Country Manager for Brazil.
Daniel took up his new role on October 23rd 2023, bringing with him an outstanding track record of leading global organizations in Brazil and across Latin America.
Global Experience and Leadership
With an MBA from Fundação Getúlio Vargas, Daniel Moretto brings over two decades of proven experience in driving the growth of global organizations. His career has taken him across the region, working, for example, in Brazil and Costa Rica. He has held prominent roles in the Payments and FinServ industry, including Chief Commercial Officer at CSU Digital and as Country Manager for leading companies such as Concentrix and Sykes. Moretto has specialized in Payment Methods, Banking-as-a-Service (BaaS), and Technology.
This appointment not only strengthens PayRetailers' presence in Brazil, but also bolsters its position in other Latin American countries. Daniel's local experience and knowledge will be an invaluable asset as he secures new growth opportunities across this fast-moving region.
Daniel Moretto said: "It is hugely exciting to join the PayRetailers team and lead company growth in Brazil. I am honored to have the opportunity of working with such an effective team, and so many talented individuals. I'm looking forward to getting to work and delivering innovative payment solutions to our clients across the region."
Juan Pablo Jutgla, CEO of PayRetailers, said: "The appointment of a professional of Daniel Moretto's caliber marks a significant milestone in our pursuit of operational excellence and commitment to our presence in Brazil. We look forward to this new chapter and are confident that, under Daniel's leadership, we will achieve new levels of success."
Stay Ahead of the Financial Curve with Our Latest Fintech News Updates!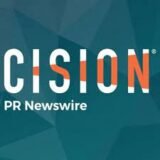 BusinessWire